School of Life Insurance Selling
What is SOLIS?
SOLIS is an international training and development organization established to support and represent the business of professional life insurance selling with virtual and live sales training, business and professional development, and public relations. We are on a crusade to preserve, promote, and propel the professional life insurance business.
Do You Want To Be A Million Dollar Life Insurance Producer?
SOLIS is established on the principle that consumers deserve to do their advanced financial planning while protected and not while exposed to insurable threats to their lifestyle and legacy. Protecting them from their insurable threats is essential financial security.
SOLIS encourages life insurance, critical illness, disability insurance, long term care insurance, and group benefits as specialty essential financial security products in the financial services business.
SOLIS supports the financial pillar approach to providing financial advice with specialists in each pillar working together to provide consumers the best possible advice and service.
SOLIS promotes the "noble profession of selling life insurance" as a key member of an individual's or business's Financial Services Team.
SOLIS encourages Life Insurance Professionals to collaborate with other financial services specialists like investment advisors, financial planners and advisors, bankers, and trust officers to deliver the best possible advice to consumers and businesses.
SOLIS promotes life insurance as a foundational asset for individual and business essential financial security – an individual's or business's first line of financial defense from insurable threats.
SOLIS believes that life insurance is much more than "risk management" and is also a trusted source of "lifestyle income creation".
SOLIS promotes the use of disability insurance, critical illness insurance, and long-term care to enhance the essential financial security of the public.
SOLIS fills the gap in professional life insurance professional sales training and insurance industry leadership.
SOLIS upholds the best interests of the life insurance professional and their clientele.
SOLIS works with other organizations to maximize the value of life insurance professionals and the products they implement to benefit clients.
Who Benefits from Membership?
Any insurance licensed financial professional, of any experience level who focuses on essential financial security products today or who wants life insurance to be a substantial part of their business in the future benefits from SOLIS membership. Rookie insurance agents get to experience the expertise and experience of today's industry icons. Veteran professionals need only learn one idea from others like them to add 10, 20, or more percent to their already substantial production.
These professionals believe in SOLIS precepts and appreciate the value of a focused specialty to their long-term success and more importantly to the best quality service for their community.
They want specifics of the practice of the specialty and not just the technical information that is available from companies and associations. They want to know more about how the best in the business do their business so they can be their best too.
Benefits of SOLIS Membership
The knowledge that you are helping to preserve, promote, and propel the business of life insurance selling that is at the heart of the entire financial services advisor business.
Participate live in a monthly 2-hour hosted event with Jim Ruta and an industry leader in life insurance sales like Bruce Etherington, Van Mueller, Sandro Forte, George Sigurdson, Bhupinder Anand, and others…
Have lifetime access to the Zoom recording of these events and a downloadable transcript for their notes.
Access and download 13 years of Jim Ruta's Advisorcraft Special Reports 2009 to 2023 that continue monthly including thousands of pages of sales and business management advice.
Lifetime access to the Advisorcraft Special Report Zoom Recording and Transcript.
Join the monthly 90-minute SOLIS Study Group meeting with Jim Ruta to ask questions about your business and get answers.
Receive a copy of Jim Ruta's best seller, "How to Win Sales and Increase Profits".
Receive a 22-karat gold plated "Life Preserver" Pin to signify your membership and the role you play in essential financial security.
Receive a 10% Discount on Advisorcraft 5R Coaching to Review, Refocus, Revise, Re-engage, and Re-energize your business.
Receive a 20% Discount on all Advisorcraft proprietary Products, professional products, and Events at Advisorcraft.com.
Your SOLIS Membership Investment:
SOLIS membership is much more than an association membership. It is belonging to a focused group of like-minded professionals with the same type of business and the same aspirations that helps you not just learn more but be more. It's learning the details of what it takes to be an icon in the business so you can be one too. Your monthly membership is just a tax-deductible $197 CAD plus tax where applicable.
Meet the SOLIS Advisory Board Members:
These industry leaders believe in the SOLIS crusade and encourage the professional life insurance specialty worldwide. They will play a continuing role in SOLIS professional development with the help of Executive Director, Jim Ruta.
Founding Board Members:
Bruce Etherington

BA CLU CHFC CFP®

, Mississauga, Ontario, Canada
George Sigurdson

BA CLU

, Winnipeg, Manitoba, Canada
Van Mueller

LUTCF

, Milwaukee, Wisconsin, USA
Micheline Varas, BA, RHU, RFC, EPC, GBDS, CHS, CEA, Vancouver, British Columbia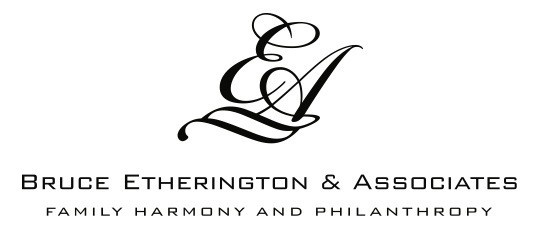 Proud Sponsor and Life Preserver
FREQUENTLY ASKED QUESTIONS
.
Where Do I Login To Access The Recordings?
Do you have any incentives if I refer a friend?